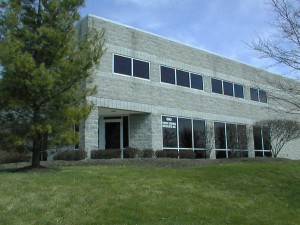 Power Steering Specialists, Inc was founded by Ronald R. Graham in 1981 to supply the trucking industry with new and re-manufactured steering gears and pumps.  The company was founded and formed on $25.00 and a dream to manufacture and distribute all types of power steering and manual units to the trucking industry.  The money was spent on an advertisement for the sale of reconditioned power steering pumps; the first pump was sold shortly thereafter.
The "hobby" soon turned into a 24-hour job.  Soon the living room became the office and the garage (which once housed cars, bicycles, and other miscellaneous articles) became the shop.  At one point it seemed that rather than running the business out of his home, the owner and his family were living out of the business.  The decision was made in 1983 to relocate the rapidly growing operation to an office park in Westerville, Ohio.
It was not long before Power Steering Specialists, Inc. had outgrown its new 3,000 square foot facility, including an additional 1,000 square foot added in March 1986.  In December 1987, a one acre plot of land was purchased in a nearby industrial park.  Construction began on a new 12,000 square foot facility which still functions as the corporate headquarters in Westerville, OH.
Steering is our only business – so it is done RIGHT!  Our policy is to service the customers as quickly as possible.  We have customer service representatives waiting to help you as well as an extensive inventory ready to ship the SAME DAY.  We have also established a network of over 150 warehouse distributors across the United States.   If you have a custom rebuild or return job we will give it top priority.  We understand that no one can afford downtime.
We completely re-manufacture the entire unit – not just a seal kit job.  PSS stands behind each unit with a one year unlimited mileage guarantee.  Experienced technical and troubleshooting representatives are always available to help you.